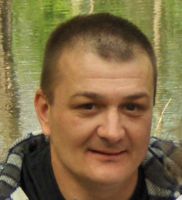 Joseph James "Joey" Heston III
Joey passed away suddenly on November 28 at home. He was 46. Joey was born December 2, 1971 in Riverside and was a life long resident of Delran.
He is the son of the late Diane (Stevenson) and late Joesph James Heston Jr.
He had a passion to help anyone in need and was a true friend to anyone that knew him. He was known for his big heart and generous nature. Joey loved fishing and camping and being outdoors. Most importantly he loved to spend time with his family. He worked as a self-employed flooring technician.
Joey is survived by his wife Jackie (Rae) five children, Karlee Rae, Chloe Rae, Paige Medlar, Autumn Medlar, and Joesph Heston "JJ". He is also survived by two sisters, Cheryl Heston (Gene) and Joanne O'Neill (Kevin) and his brother Daniel Morgan (Nancy). Joey was also a grandfather of two. He cherished his nieces and nephews and will be missed by Felicia and Charlie Heston, Zachary Roth, Shawn VanKirk, Angela and Manny Oliveira, Daniel and Alyssa Morgan. He loved and was loved by extended family many beloved friends he considered his family, as well.
Family and friends will gather on Saturday December 8, from 2:00 pm to 4:00 pm at the Chadwick Memorial Home 154 Webster Street in Riverside followed by a celebration of his life at 4:00 pm Riverside Turners 300 Rancocas Ave Riverside.