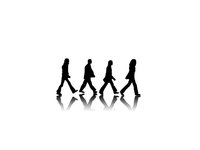 Casey M. Brennan
Casey M. Brennan passed away suddenly on Saturday, June 8, 2019. He was 39.
Casey was born in Willingboro and resided most of his life in Riverside. He was a graduate of Riverside High School, class of 1999 and Rowan College, class of 2004. He studied abroad for one semester in Amsterdam.
Casey belonged to the Boy Scouts of America , Troop 25. He was an avid music fan, especially the Beatles, becoming a fan at the age of 9. He had an extensive collection of Beatles memorabilia and music. He will be greatly missed at the yearly Beatlefest.
He will be sadly missed by his parents, Janet and Randy Bevan and William J. Brennan. Also his sister Candice Stephens (Courtney), nieces and nephew Jordyn, William and Natalie, grandparents Patricia and Albert Bevan. Survived by aunts, uncles and numerous cousins. Predeceased by his loving Omi and Opi, Erna and Erhard Steinwender , Francis and William Brennan.
"One day you'll find that I have gone but tomorrow may rain, so I'll follow the sun".
Relatives and friends are invited to attend Casey's viewing Saturday morning from 10 am to 11 am at the Chadwick Memorial Home, 154 Webster St., Riverside, followed by a service at 11 am. Interment Lakeview Cemetery, Cinnaminson. No need to be formal. Please wear your favorite Beatles or rock band T-shirt. Donations may be made to the charity of the donor's choice.