---
Christmas Tree Lighting 2014!
Friday, December 12, 2014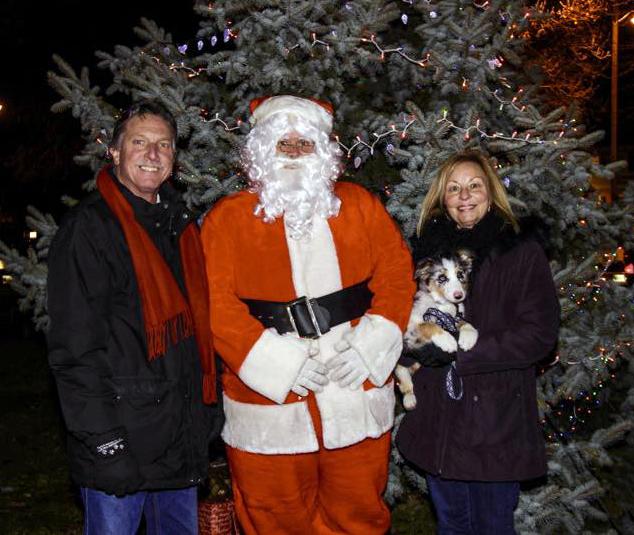 Owner Jeff Heagen and his wife Teresa pose with Santa and grandpuppy "Luna" with the tree they donated for the 2014 Riverside Township Christmas Tree Lighting. This tree grew out front of the funeral home for over 20 years before we had to remove it due to safety concerns. Though we were a little sad to see it go, we were pleased to hear that Riverside Township recycles each of their Christmas trees after the season so that they are not cut in vain.
Previous Posts
7th Annual Stephanie B. Furrer Campership Benefit Date: Friday, September 28, 2018 Time: 6:00pm - 11:00pm Where: Venue at Lenola - 229 N. Lenola Road Moorestown, NJ 08057 $40 per...