---
Spring in Riverside!
Sunday, March 22, 2015
Spring time is officially here and we're ready to get to work outside! Though the weather may still be a little chilly, we are excited to start making some wonderful changes around the outside of the funeral home. We look forward to sharing our progress with everyone. To keep up with our developments a little more closely, be sure to follow us on Facebook!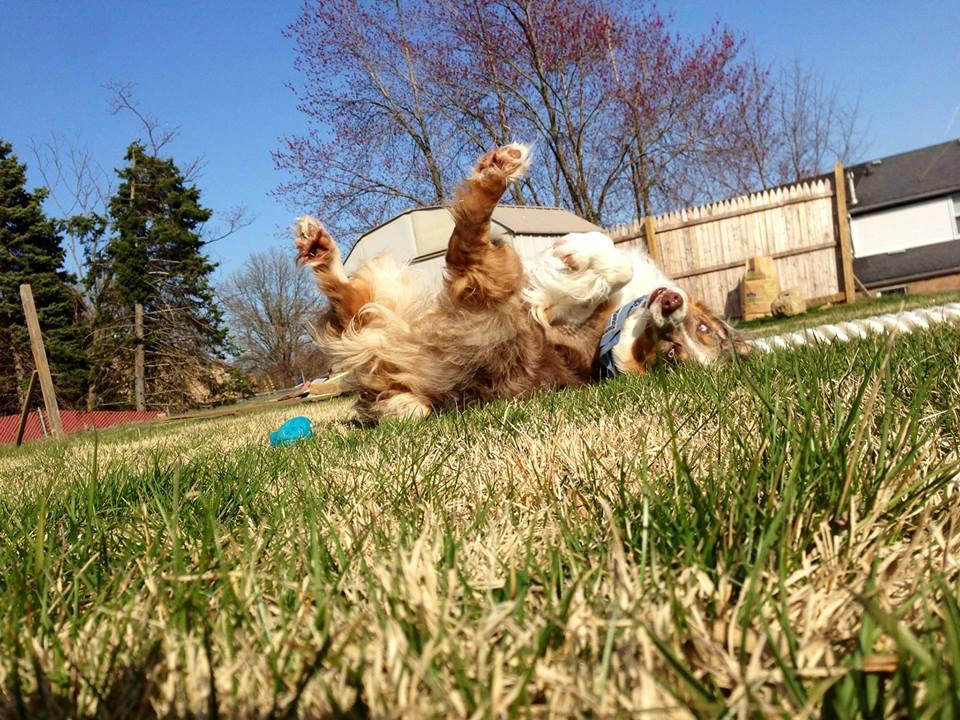 Rush, one of our grand-dogs, has been enjoying the return of the grass after all of the recent snow we've had!
Previous Posts
Adding another member to the family again! We'd love to welcome our newest son-in-law, Justin to our family! Colleen and Justin were married this past weekend on October 21, 2016 at St. Paul's Chur...